COVID 19 Update: March 4, 2021
The Storehouse of Collin County remains committed to protecting the health and safety of our neighbors, volunteers and staff. The Storehouse will continue to follow our current Covid-19 safety protocols including mask wearing for all neighbors, volunteers and staff, along with social distancing, frequent hand sanitizing and wearing gloves. Our protocols will remain in effect for the foreseeable future and we will provide updates when our safety protocols change.
As always, thank you for your commitment to the mission of The Storehouse to feed, clothe and care as neighbors in one community.
---
We believe everybody needs help sometims and no one should go hungry in our community.
Seven Loaves Food Pantry serves over 1,500 families a month within Collin County and surrounding communities. Grocery items are provided to eligible individuals and families as a supplement to their weekly needs. We are supported by local corporations, food service partners, and thousands of volunteers.
"I NEED FOOD"
Our food pantry is open twice a week at the following times:
Thursdays: 3:30-6:00pm
Saturdays: 8:30-11:00am
Click here for a list of zip codes that we serve.
Neighbors (Clients)
Requirements:
• Seven Loaves Food Pantry serves neighbors who reside in our service area
• Must complete intake form during each visit
• Must present photo ID and proof of residency (currently waived during COVID-19 Service)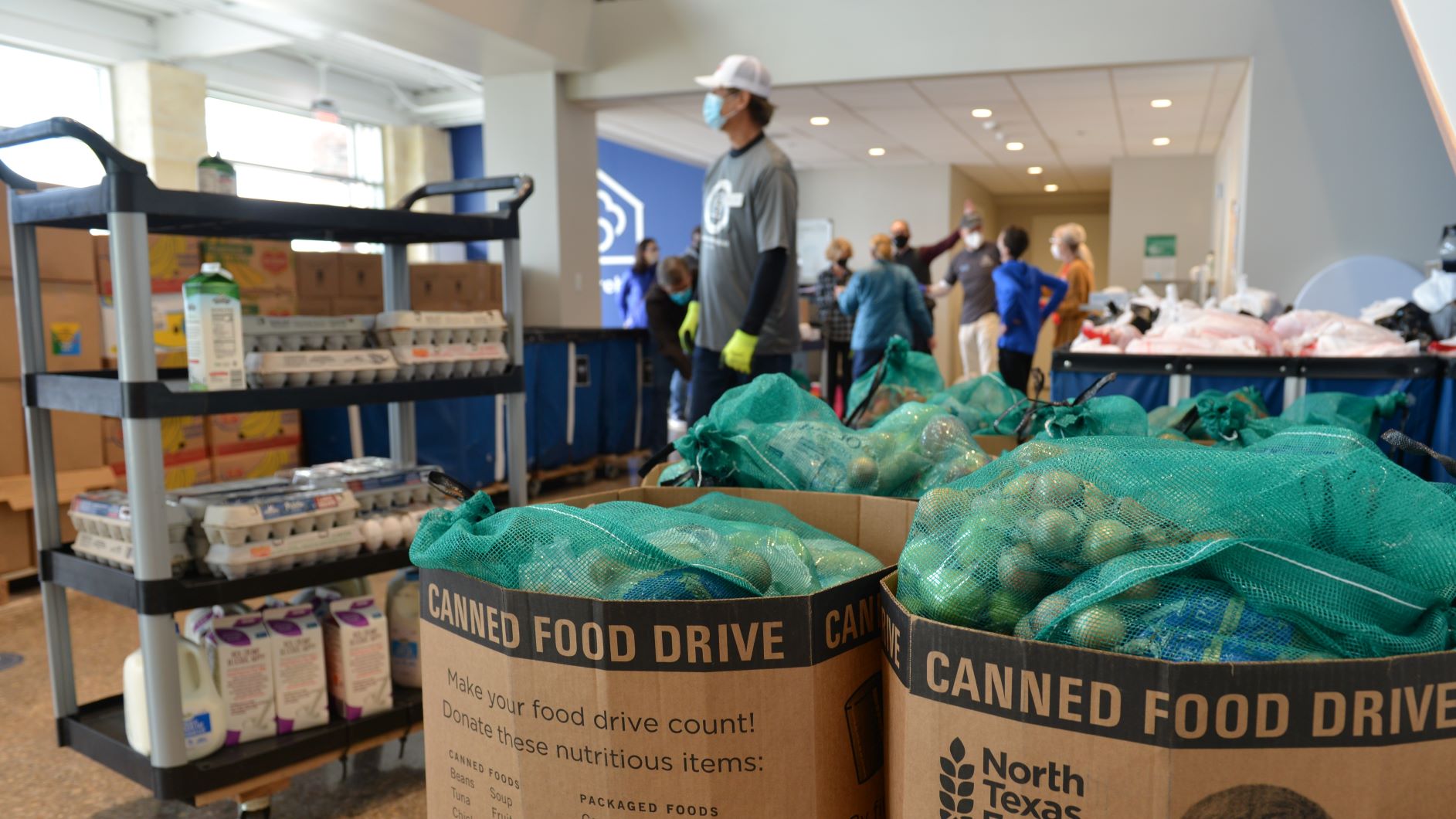 Additional Support
The Storehouse does not provide any rental assistance or housing support. If you find yourself in need of shelter or transitional housing, please click here for a list of resouces.
Assistance is provided to individuals and families in need based on the Texas Commodity Assistance Program (TEXCAP) income guidelines. All services are provided to low-income qualified individuals and families, without regard to race, citizenship, religious beliefs, and without proselytizing. One-time emergency food distributions are available without regard to residency. For more information, call 469-385-1813 or email us.
Volunteers & Donors
Volunteer

Seven Loaves Food Pantry has volunteer opportunities for individuals age 14 and up. Find out more about how you can get involved on our volunteer page.
Donations
We accept all non-perishable food items in unopened, undamaged, and non-glass containers. Food must be in date. Click here for a list of items that we need specifically. If you are interest in holding a food drive, please contact us for more information.