The purpose of The Storehouse Youth Leadership Council (YLC) is to provide high school students with leadership experience while fulfilling the mission of The Storehouse to feed, clothe, and care as neighbors in one community.
Members have an opportunity to serve The Storehouse neighbors directly, while developing the following skills: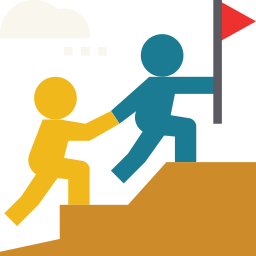 Leadership Skills
Casting a vision, developing a strategy, and implementing a plan that supports the mission of The Storehouse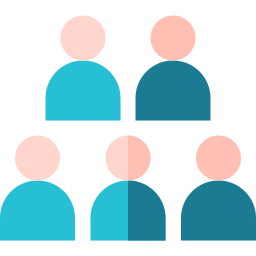 Community Perspective
Articulating challenges within the community that may have previously gone unnoticed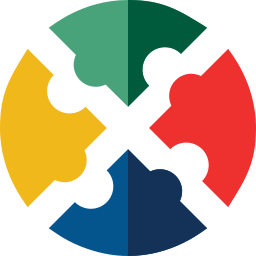 Life Skills
Cultivating a set of skills that will equip members for future endeavors
Membership Information
Membership is open to all high school students entering 9th – 12th grades. Although attendance at all Council meetings is strongly encouraged, members are required to serve and attend at least 5 of the 7 Council service/meeting days, all held on Saturdays from 8:30 – 1:00 pm, to satisfy membership requirements.
Each day will account for 5 service hours that can be accredited to other organizational requirements as the member needs (e.g., high school requirements, National Honor Society requirements, etc). Council meetings will be held on The Storehouse campus.
| | | |
| --- | --- | --- |
| Meeting Date | Service Hours | Council Meeting Hours |
| September 18 | 8:30 A.M. - 11:00 A.M. | 11:30 A.M. - 1:00 P.M. |
| October 16 | 8:30 A.M. - 11:00 A.M. | 11:30 A.M. - 1:00 P.M. |
| November 13 | 8:30 A.M. - 11:00 A.M. | 11:30 A.M. - 1:00 P.M. |
| December 11 | 8:30 A.M. - 11:00 A.M. | 11:30 A.M. - 1:00 P.M. |
| January 22 | 8:30 A.M. - 11:00 A.M. | 11:30 A.M. - 1:00 P.M. |
| February 19 | 8:30 A.M. - 11:00 A.M. | 11:30 A.M. - 1:00 P.M. |
| March 26 | 8:30 A.M. - 11:00 A.M. | 11:30 A.M. - 1:00 P.M. |
How Do I Apply?
Membership for the 2021-2022 Council is open to the first 32 applicants. Applications are now closed for the 2021-2022 Council.
The membership application includes a series of questions. Please make a note of these questions before you begin the application, as the form does not allow you to save your answers while you are in process of completion.
Demographic information (name, address, school, etc.)
What are your future interests?
What extracurricular activities are you involved in and how have they impacted you?
Have you volunteered at The Storehouse before? If so, what was your experience? If you have not volunteered The Storehouse, why are you applying for the YLC?
What are your other volunteer experiences?
What skills do you think you could bring or contribute to the YLC ?
There is a $25 membership fee to cover Council t-shirt, nametag and miscellaneous expenses during the year. Membership fee can be waived if needed. Student and parent signature will be required on the application.
REGISTRATION NOW CLOSED
FOR OUR 2021-22 COUNCIL


2021-22 Executive Committee
The 2021-2022 Storehouse YLC Executive Committee includes:
President: Luke Stanton
Vice-President: Anjali Raghavan
Secretary: Natalie Weissinger
Treasurer: Rishika Chimanji
Adult Advisor: Sandy Weissinger
Storehouse Staff: Candace Winslow, Executive Director
Special thanks go to the Executive Committee, along with Emmalee Mohler and David Huerta, for serving as founding members of the YLC during the 2020-2021 school year.
Summer 2021 Warm Up!
In Summer 2021, there will be opportunities for members to meet each other and learn more about The Storehouse through optional volunteer days. At the first YLC Meeting on September 18, members will receive their YLC t-shirt and Council nametag for the service year.
Questions about the YLC? Email Us: