We believe that food gives you life, while clothing gives you dignity.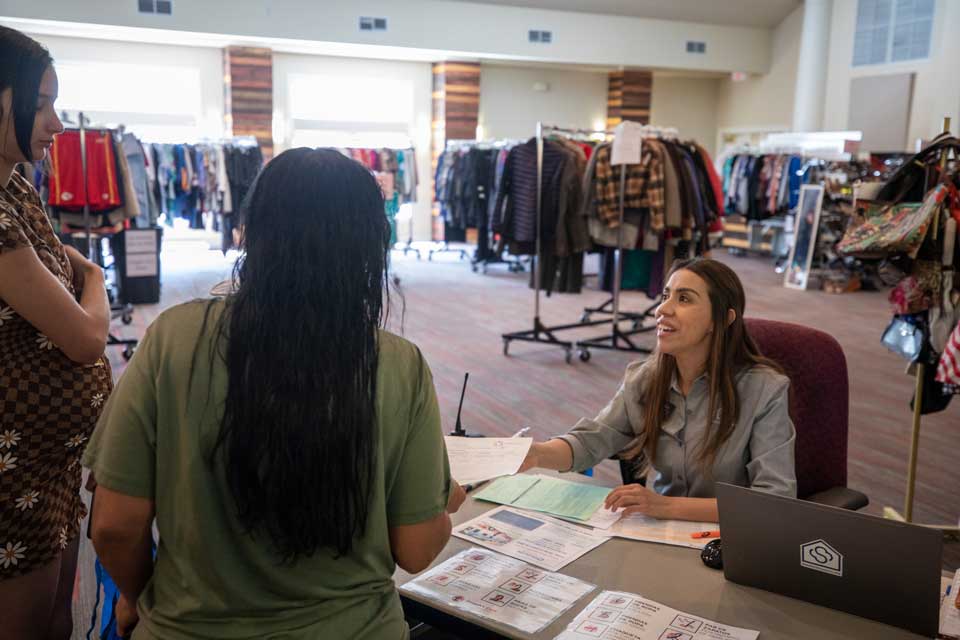 "I NEED CLOTHES"
We have new and gently used clothing items and shoes cleaned and organized by our team for your family. Come shop for these items at no cost to you.
We have appointments available on Monday and Wednesday. Schedule an appointment to shop for clothing for you and your family at Joseph's Coat. ↓
*Please bring a form of ID to your appointment (driver's license, passport, photo ID).
Requirements:
• All are welcome to shop. We simply ask that you book an appointment for your visit.
• Please complete an intake form every time you visit.
• You may visit once every two months.