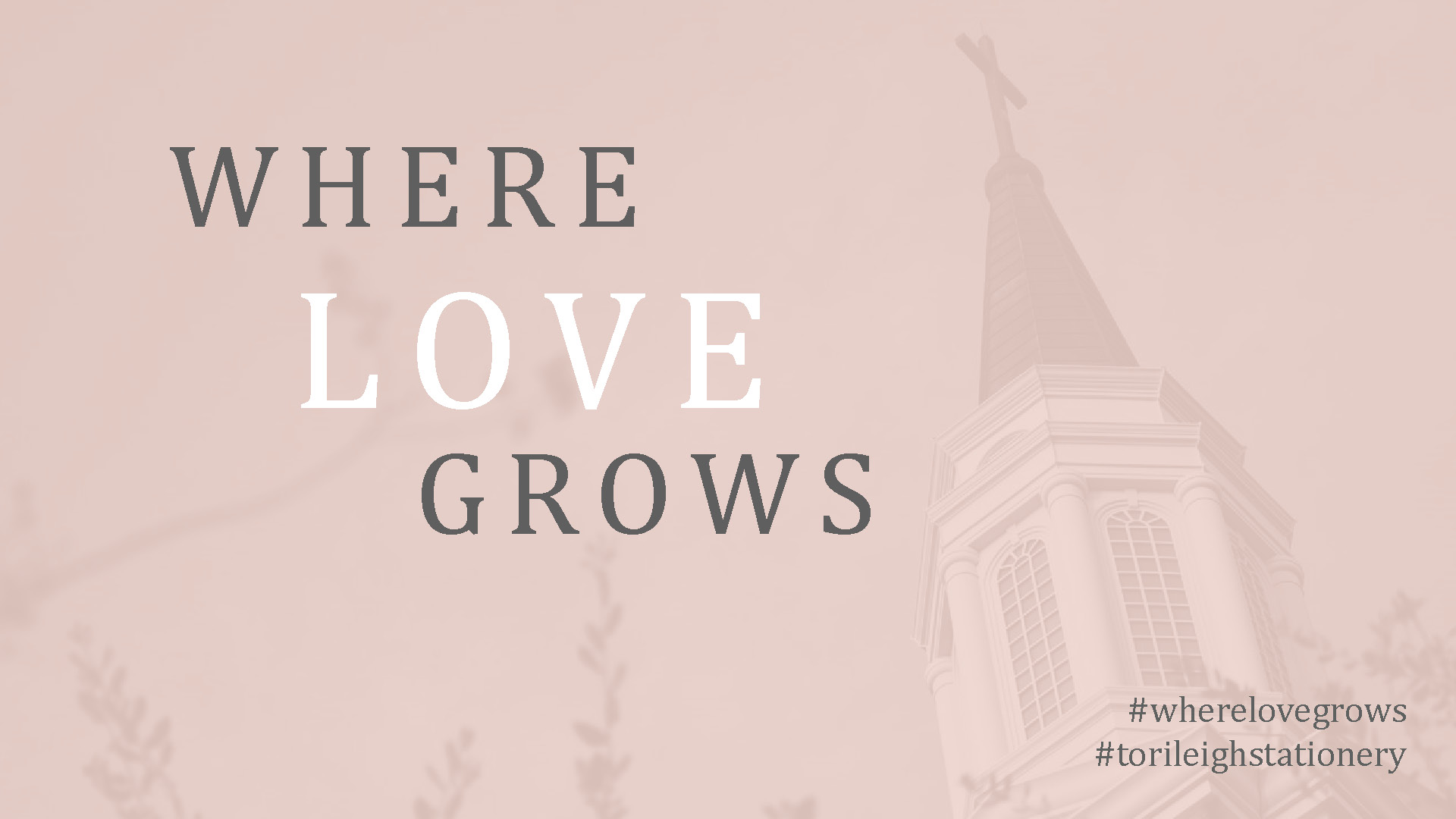 Where Love Grows
A Tori Leigh Stationery x The Storehouse Collaboration
Victoria "Tori" Roberson grew up at St. Andrew United Methodist Church. She attributes her passionate commitment to giving back and sustainability to her formative years spent at St. Andrew. Now a resident of Austin, Texas, Tori still calls Plano, and specifically St. Andrew, her home.
This holiday season, celebrate home where love grows with these special commemorative notecards. Inspired by the mission of The Storehouse and Tori's journey, and brought to life by the wonderful water color artistry of Taylor Jayne.
Two beautiful designs, one powerful mission: Love Your Neighbor
Share a card with a loved one and help feed a neighbor in Collin County. 10% of proceeds go towards The Storehouse mission. Each notecard pack you purchase provides 6 meals through our Seven Loaves Food Pantry.
The Storehouse
Inspired by The Storehouse and its mission to "feed, clothe, and care as neighbors in one community," the watercolor design features The Storehouse logo ornamented with a floral design:
Photography by Tori Roberson | @torileighstationery
The Storehouse Notecards | Pack of 16
Whatever the occasion, share a meaningful message with your loved ones with these multipurpose cards.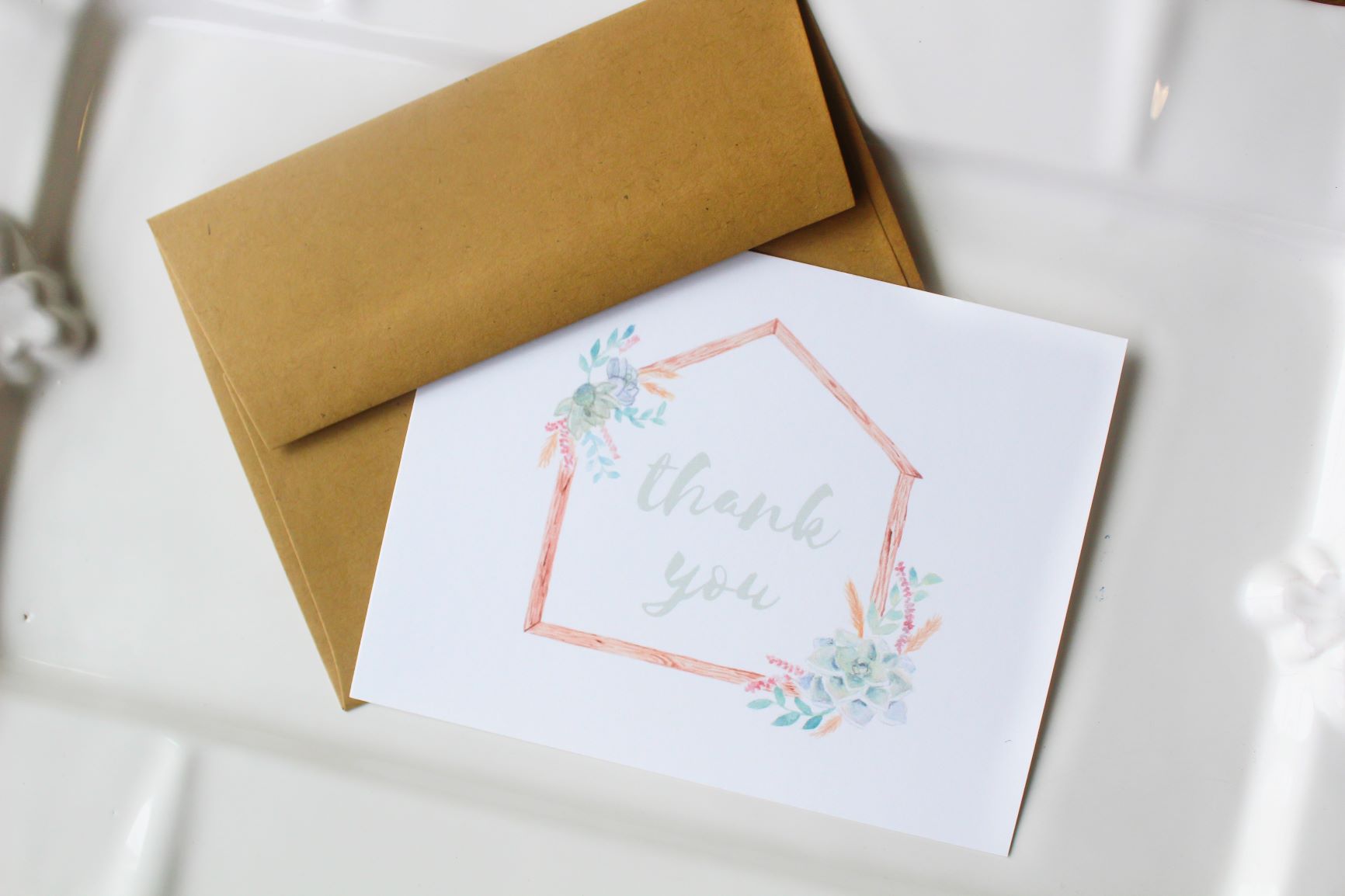 Photography by Tori Roberson | @torileighstationery
The Storehouse Thank You Cards | Pack of 16
A little gratitude goes a long way! Express your heartfelt appreciation for someone special with these "thank you" cards.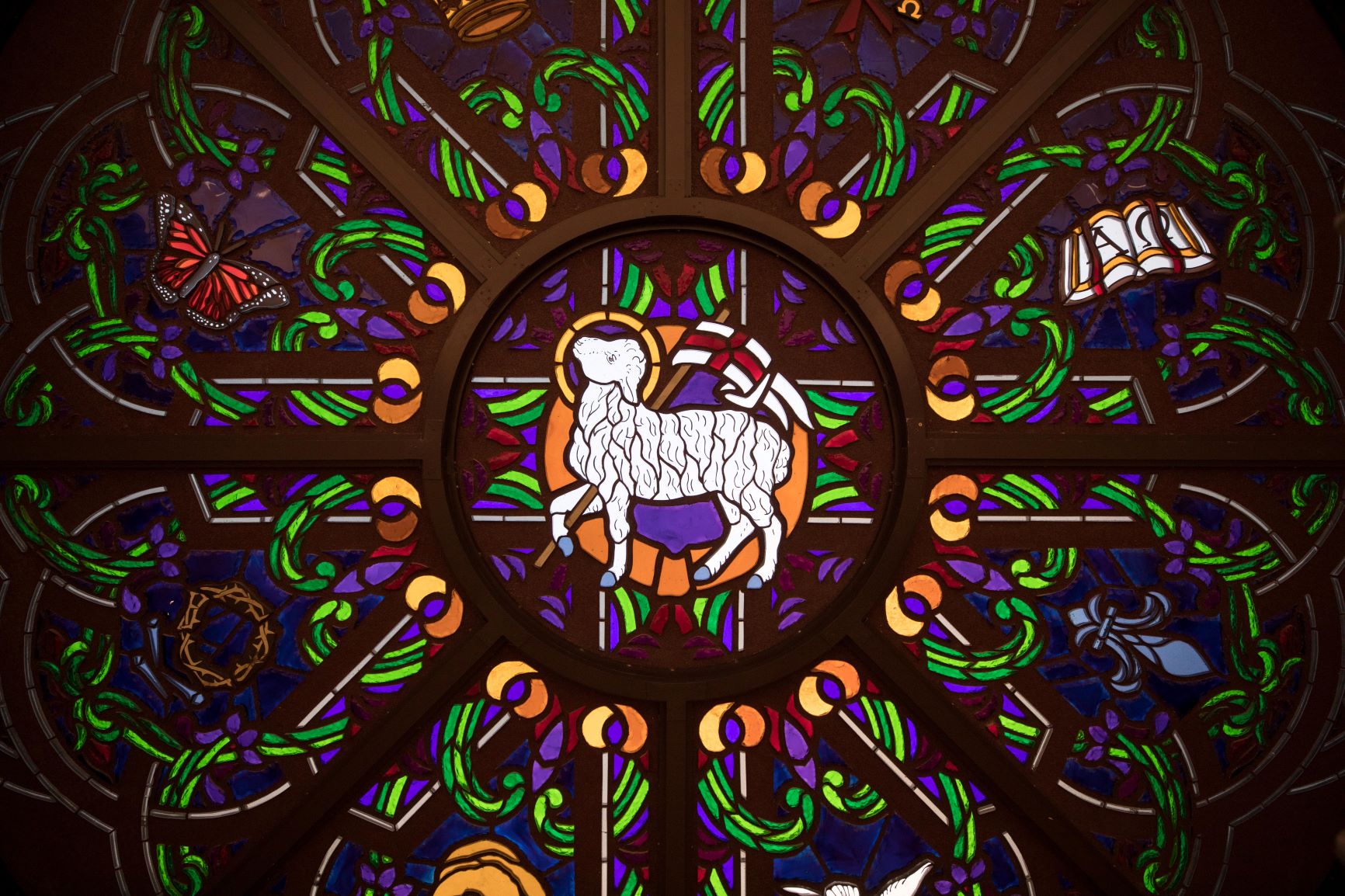 Photography by Chris Derrett
St. Andrew
The stained glass window at the center of the St. Andrew sanctuary has been a source of comfort, hope, and inspiration for many over the years.

For Tori, the window is a reminder of her calling to "love your neighbor" and to be a source of hope for those around her.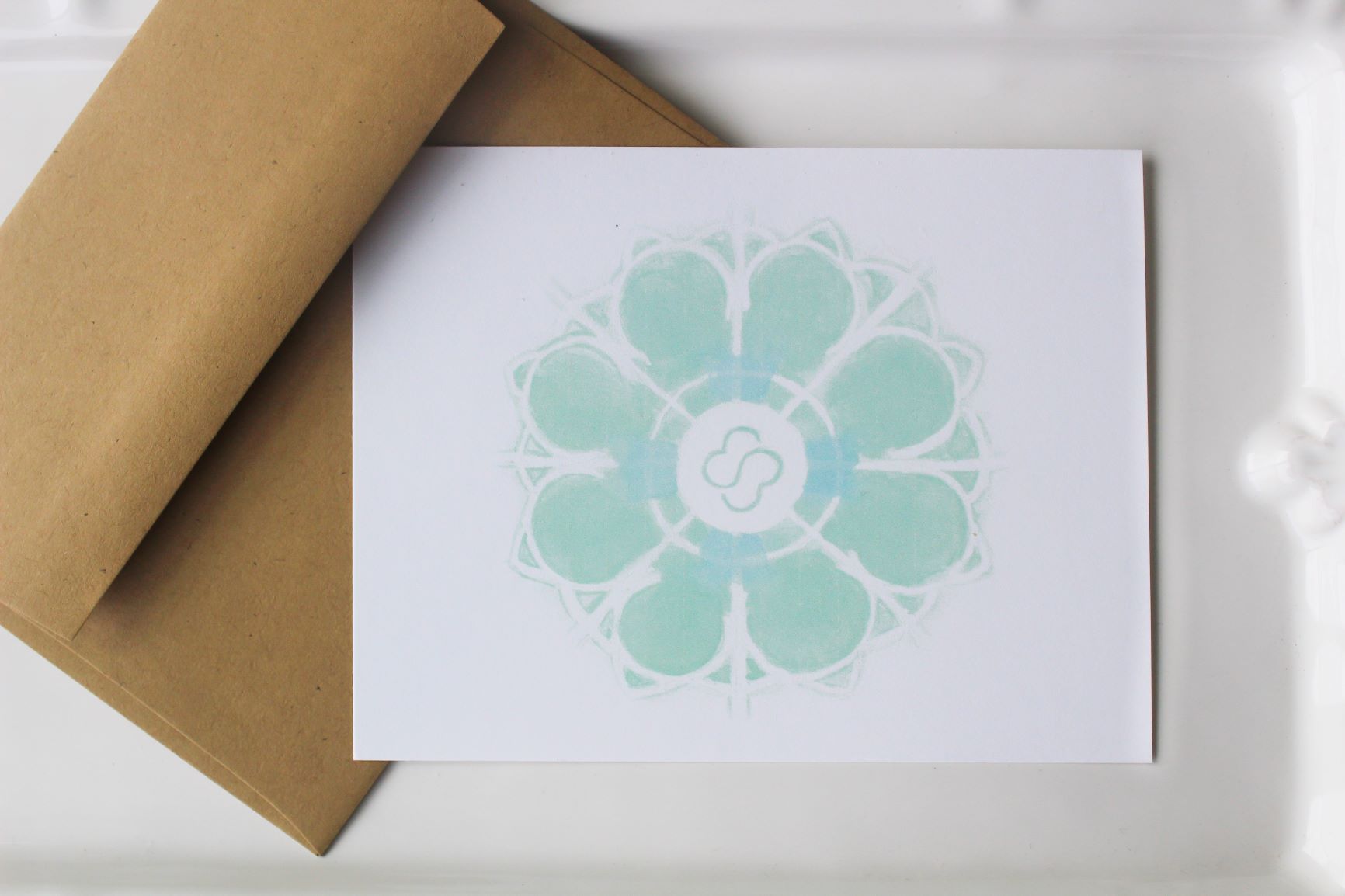 Photography by Tori Roberson | @torileighstationery
Stained Glass Window Notecards | Pack of 16
Whether you are looking to inspire, encourage, or comfort, share a message of hope with a love one with one of these multipurpose cards today:
Meet Tori
Tori Roberson started Tori Leigh Stationery in August 2018. After graduating from UT Austin with a degree in finance, Tori worked in banking in New York City for years before quitting to move back to Texas. Tori loves country music, interior design, and travel. She has been to 12 countries in 3 continents and enjoys international travel. She currently resides in Austin and loves all that the city offers: hiking, kayaking, live music, amazing food and so much more.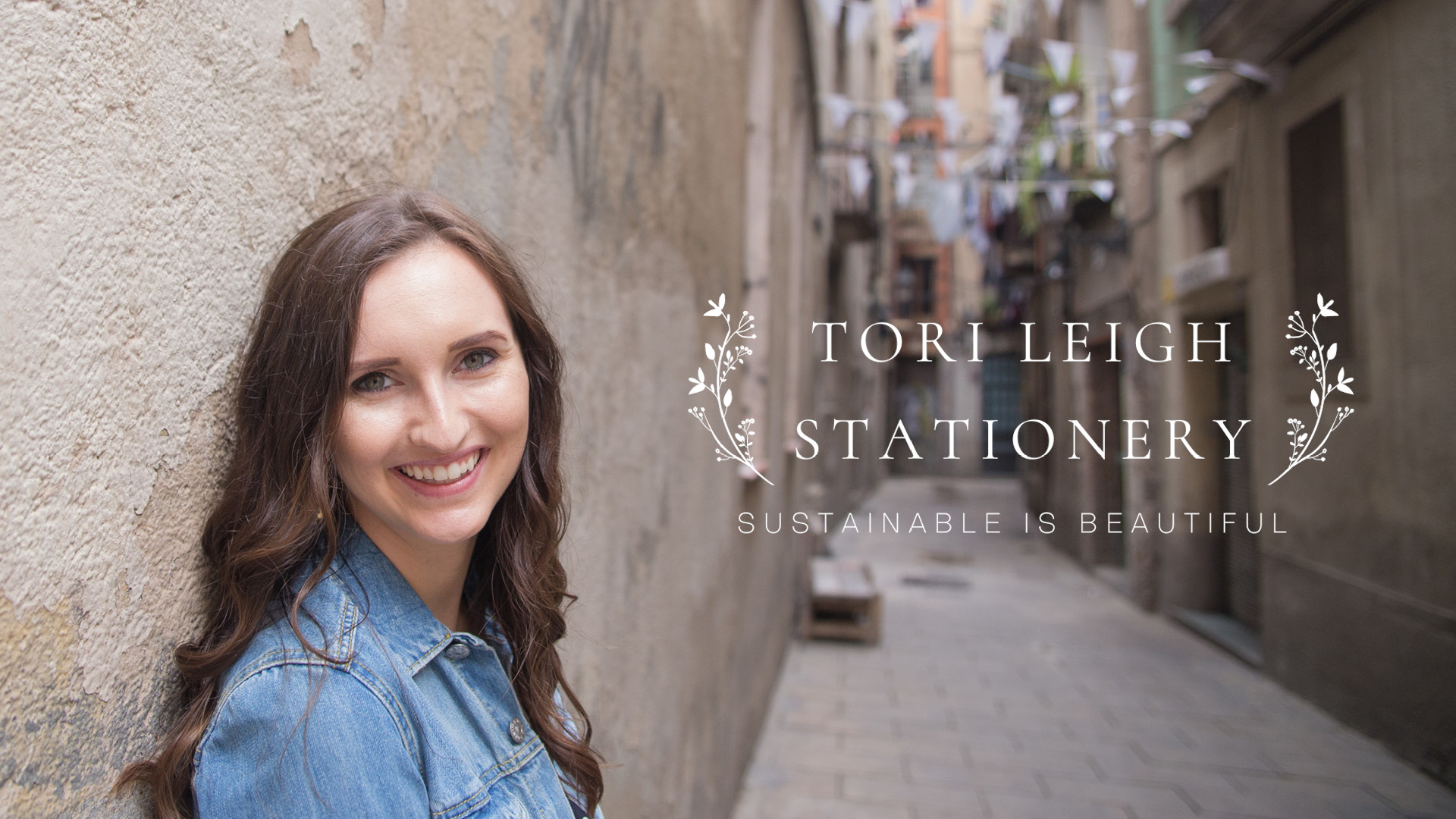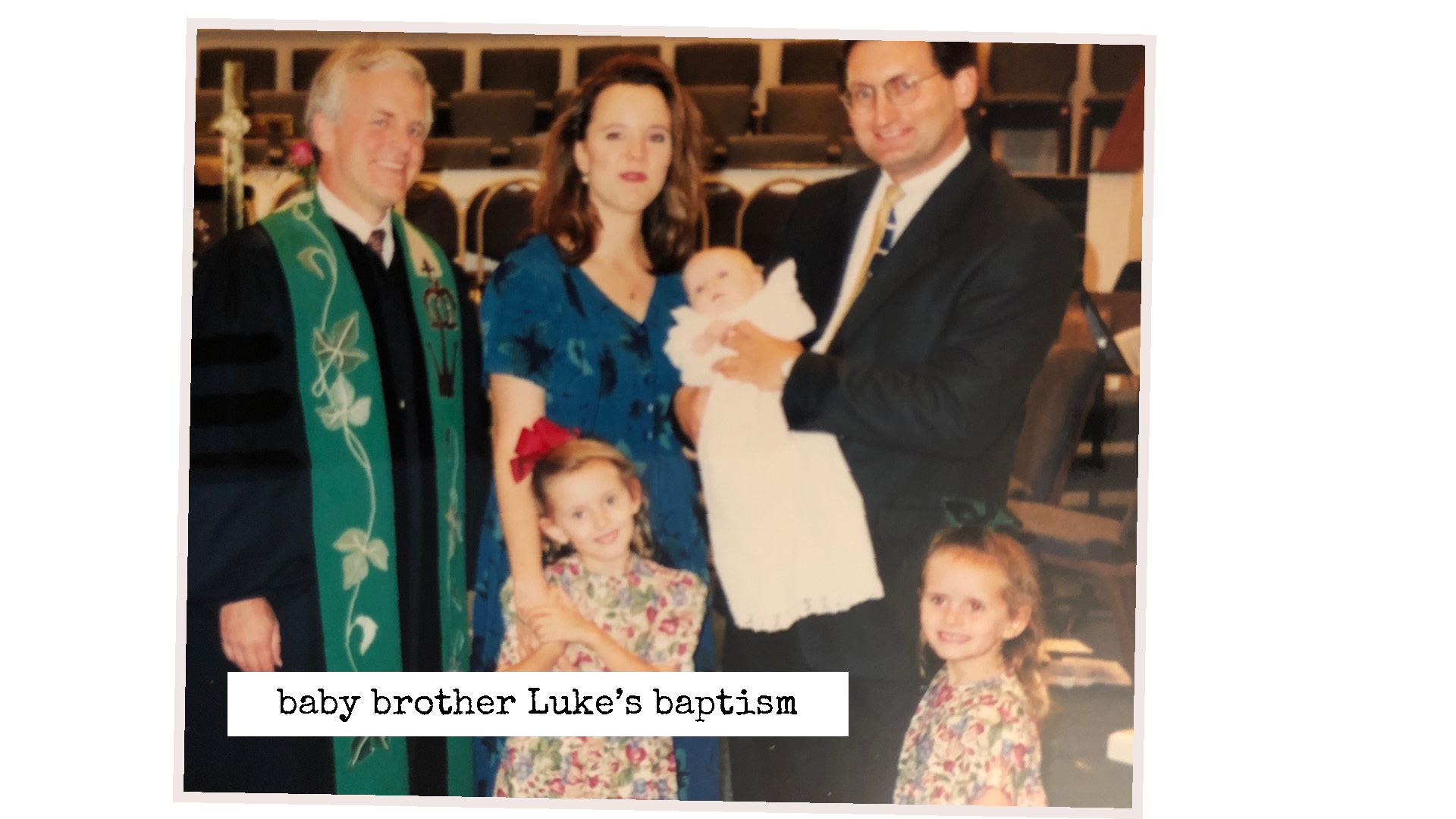 "St. Andrew, My Home"
Tori and her family moved to Plano in April 1995. She was 18 months old when her family started attending St. Andrew.
At St. Andrew, Tori met her best friend as a toddler, and they have remained best friends to this day! The two of them have truly "done life together" within the walls of the church. From Sunday School to being old enough to go to "big church" together, to youth group, weekly covenant group meetings, hard conversations with pastors about how the world works, and to standing next to her best friend as she got married in 2016 in the sanctuary of St. Andrew... Tori attributes who she is and her values to the years she spent growing at St. Andrew.
A Love for Weddings (and Design)
Tori started a wedding stationery Etsy shop when she was in high school and maintained it through college. She loves weddings, design, and working individually with clients. After college, Tori had to close up shop to pursue a corporate career. During her years working in finance, she always had the itch to start back up in the stationery world again. Once she quit her job in finance in NYC and moved back to Texas, she knew it was the time to start her stationery shop again. This time, with a new twist and a much larger focus on giving back, and sustainability.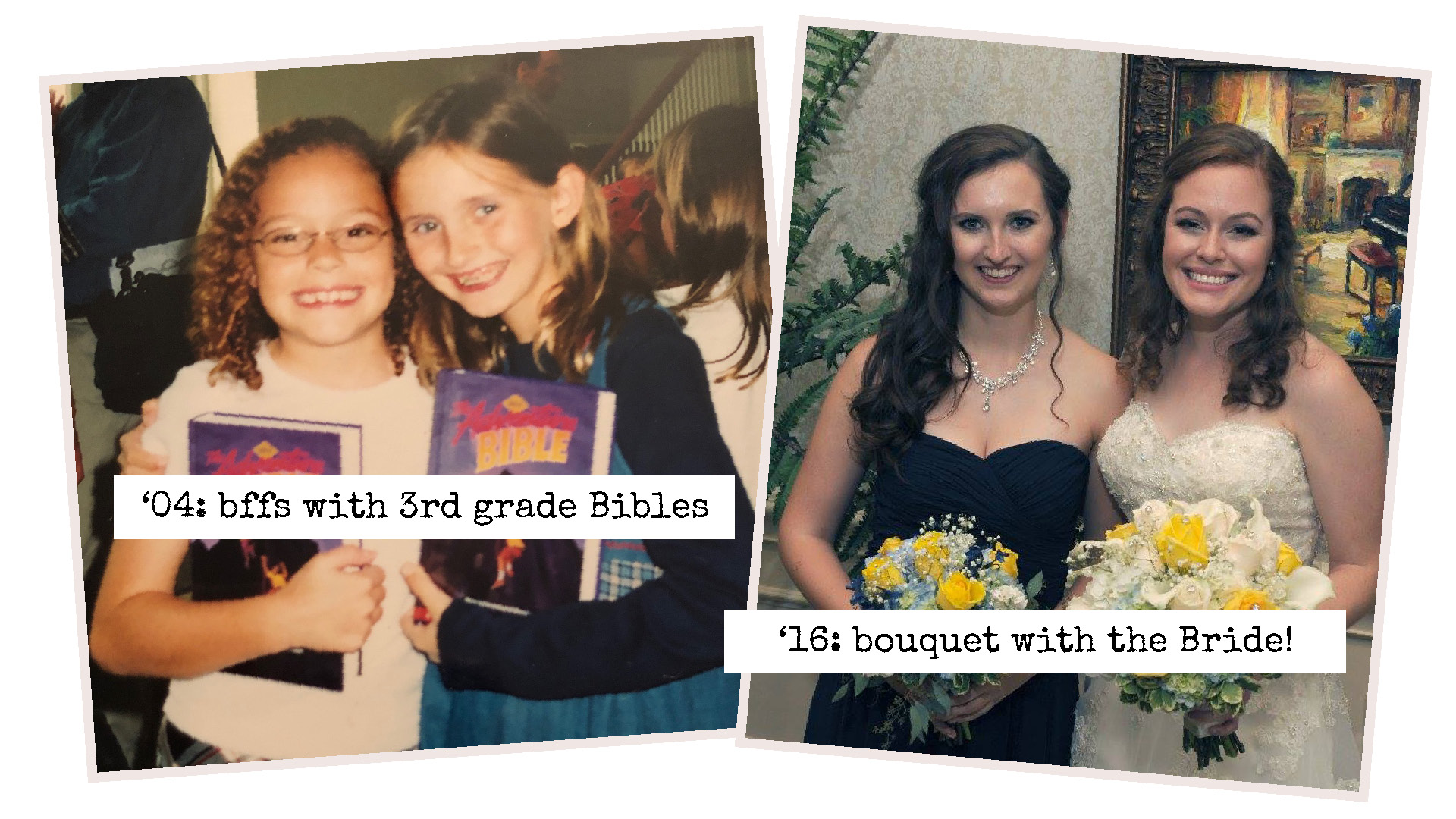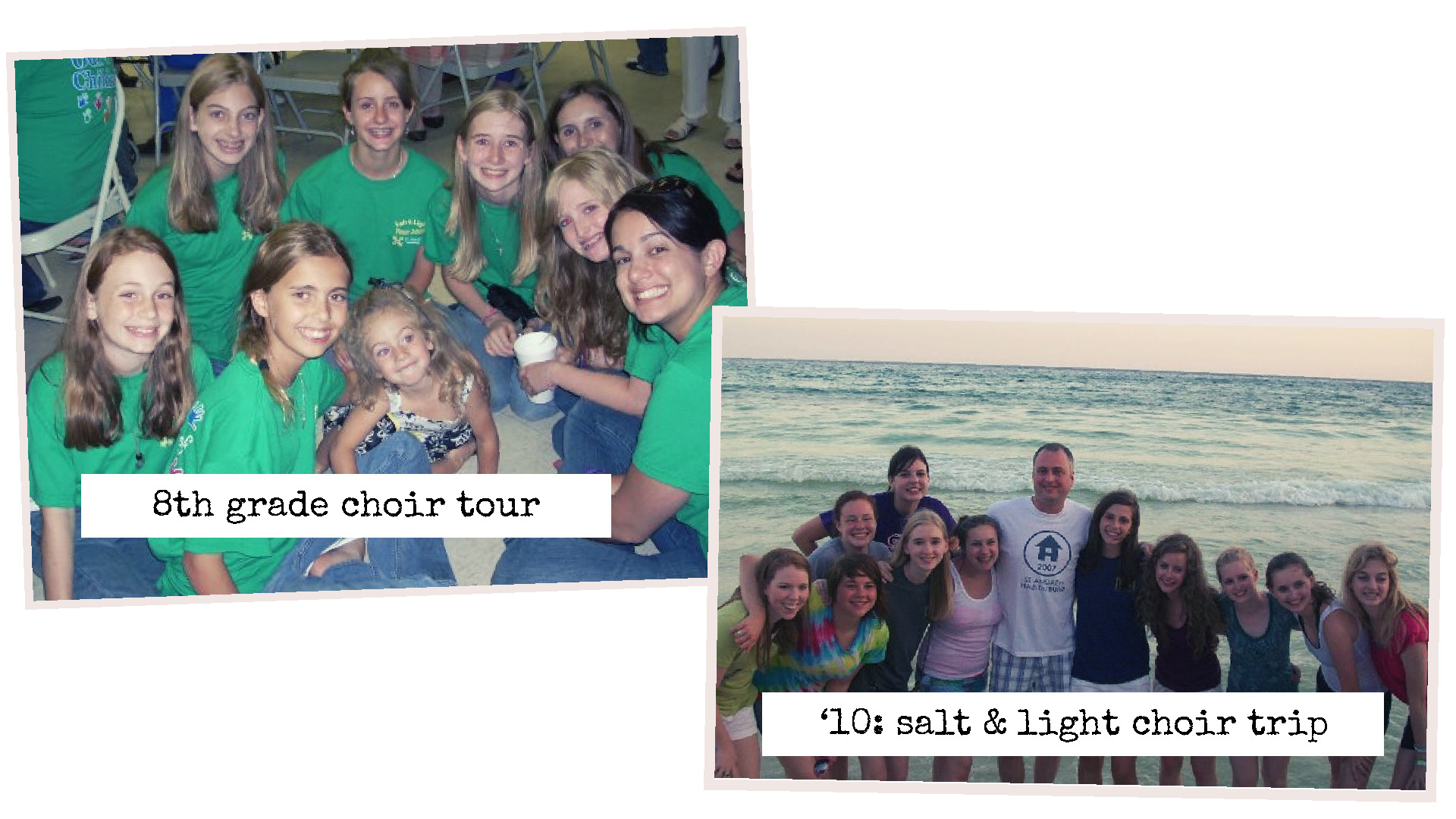 Sustainability & Giving Back
After college, Tori spent time in Ghana in West Africa to teach business planning classes to entrepreneurs who had been granted micro-loans. Part of her teaching included inspiring the entrepreneurs to develop a "kingdom impact strategy" that allows them to use their business to "serve God, and share God's love with others."
Through that experience, Tori further refined her own kingdom impact strategy. Her years growing up at St. Andrew allowed her to discover her love for the earth and for the neighbors in her community.
The Storehouse: Feed, Clothe, & Care
Through her Tori Leigh Stationery brand, Tori is able to provide paper products that are sustainable, while partnering with local nonprofits like The Storehouse to share God's love with her community:
"To me, community is everything. We have been blessed by our community at St. Andrew who have helped me and my family get through the hard times. Being in community is a two way street, and its about loving and serving your neighbors. If Jesus was walking on our earth today, I believe he would be remind us to to feed, clothes, and care for our neighbors above all else - to care for the least of these." - Tori Roberson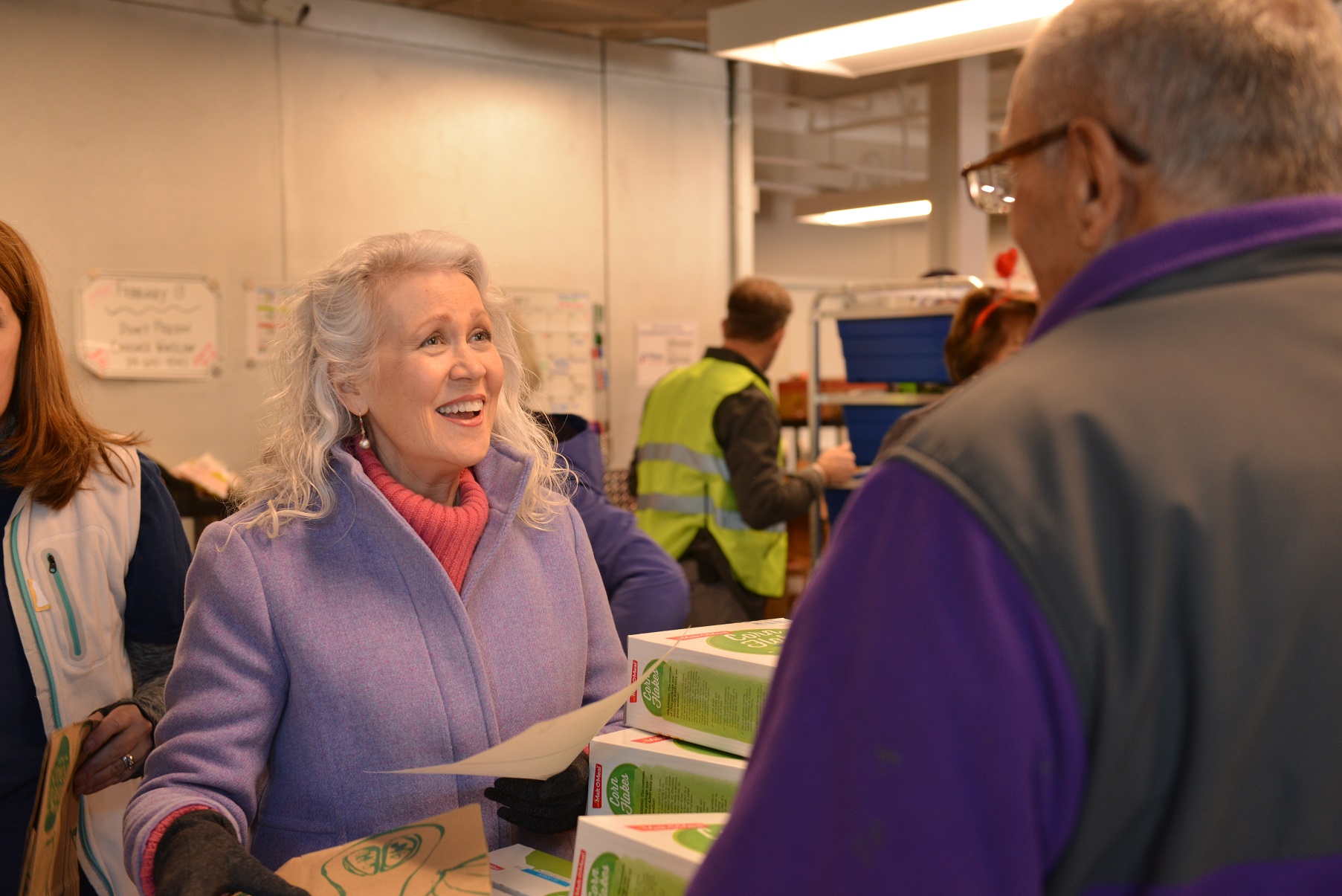 Sustainability: Tori Leigh uses 100% post consumer recycled paper for our stationery, packaging, and even down to our ribbon and shipping labels. We work hard to source all our paper products from responsible independent companies.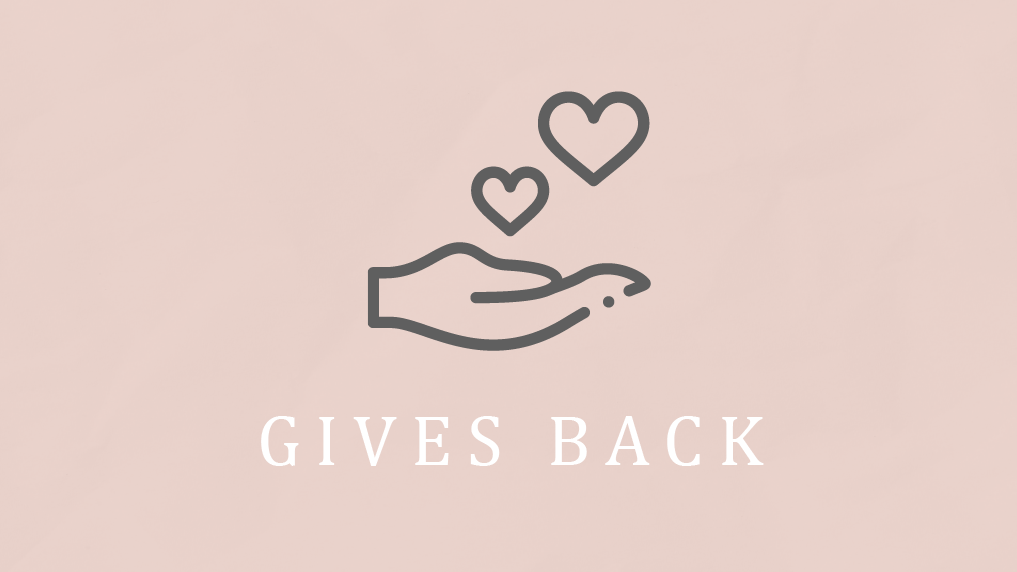 Giving Back: Tori Leigh is committed to supporting local nonprofits' missions to build stronger communities. The Storehouse will receive 10% of all proceeds from the cards that are part of our collaboration.
About the Artist: Taylor Jayne
Taylor Nienhuis is a self-taught water color artist specializing in pet portraits, houses, and plants.

Originally from Holland, Michigan, Taylor currently works in corporate HR full-time. She lives in Austin, Texas with her dog Luna, and fiancé Eric.
Check out Taylor's other work: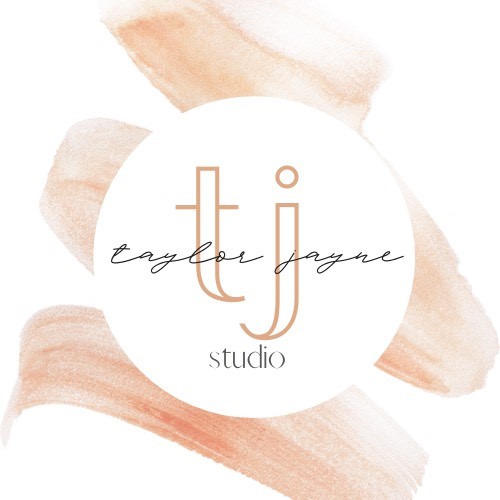 Follow Tori Leigh & Taylor Jayne on Social!
Tori Leigh Stationery @torileighstationery
Your source of sustainable, low waste, carbon neutral stationery.
Check out Tori Leigh Stationery
Taylor Jayne Studio @taylorjaynestudio
Water color art and paintings by commission.