Volunteer Gear
Welcome to our Volunteer Gear page! Scroll down to see how you can receive a free volunteer t-shirt when you volunteer with us. We also have information on how you can receive an official volunteer name tag.

We'll also be adding new "swag" to this space so keep checking back for new gear!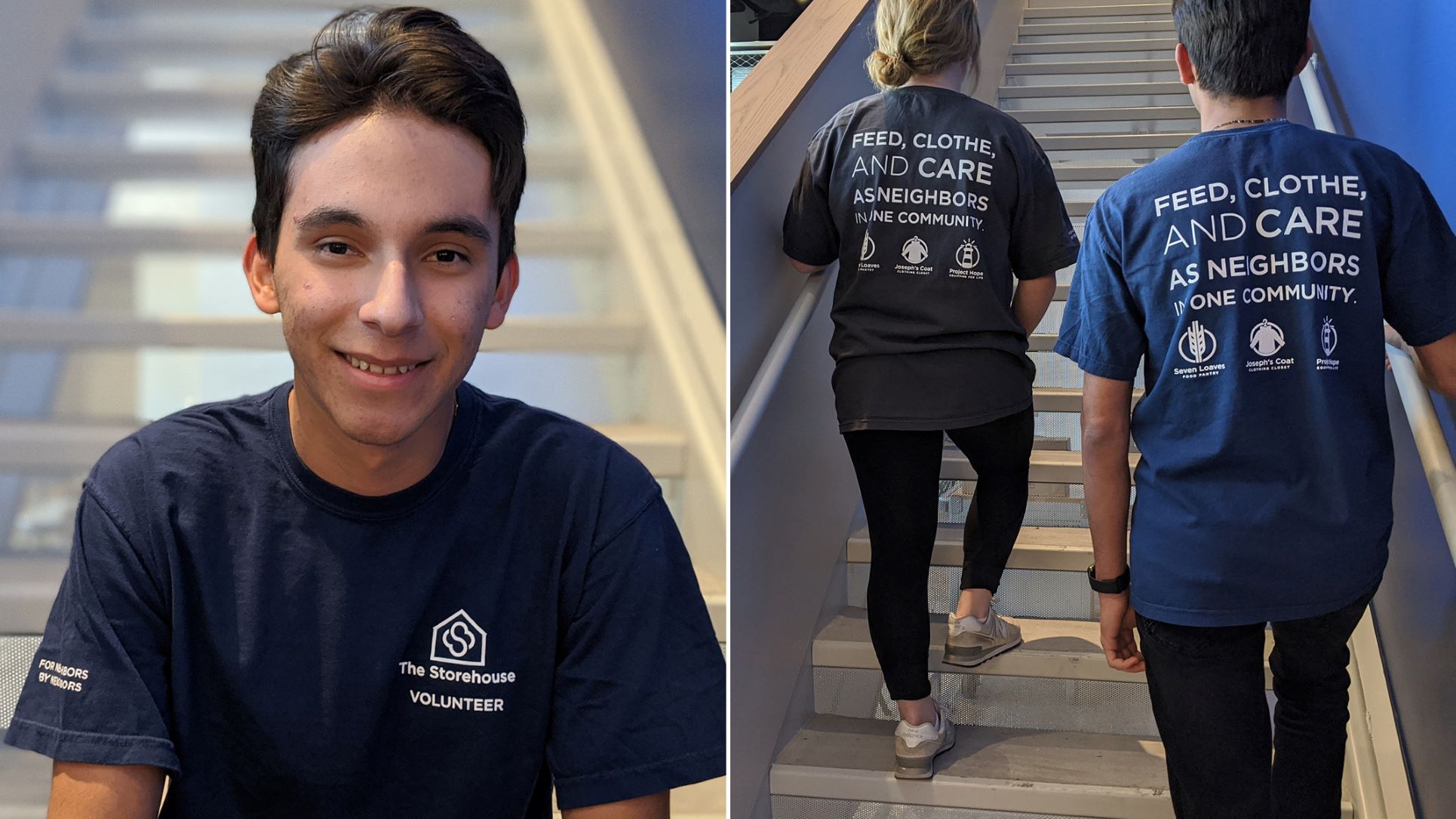 Volunteer T-Shirt
All Storehouse volunteers are eligible to receive a free Storehouse navy t-shirt at your first volunteer session.
This helps our neighbors to easily identify who to go to for help during their visit.
Before you receive your shirt, we have a small favor to ask. To receive your free t-shirt, please...
1. Follow us on social media.
You can find us on Facebook, Instagram, or Twitter using our handle @thestorehouescc. Keep up with our mission and get the latest information about our programs and our impact in the community.
Show your phone to our volunteer coordinator at check to confirm that you have followed us on social and we'll get you a shirt!
2. ...Or Subscribe to our E-mail Newsletter:
If you are not a social media user, we ask that you subscribe to our email list. Simply show the volunteer coordinator any email you have received from The Storehouse in the past 30 days and we will get you a shirt! Subscribe now:
Make a $15 Gift Today
There is no charge for you to receive the Volunteer T-Shirts. However, you can help us cover some of the costs for the shirts with a suggested donation of $15.

Volunteer Name Tags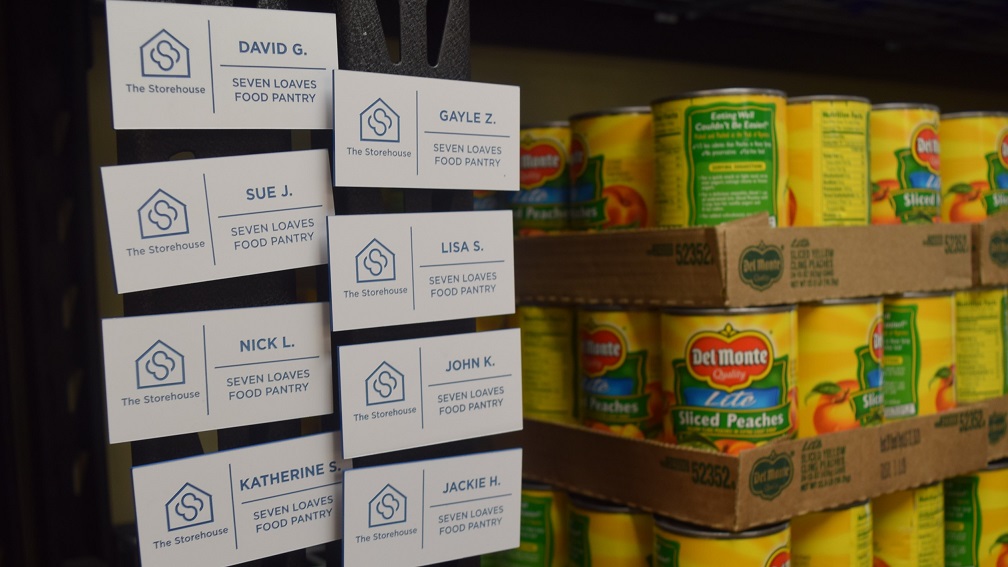 At The Storehouse, we believe in getting to know all our neighbors by name! That includes our volunteers!

Volunteers who have completed 40 hours of service at The Storehouse are eligible for a screen printed magnetic name tag!

If you have completed 40 hours of volunteer work at The Storehouse, let our volunteer check in team know and we will get your name tag ordered!

*Please allow 2-3 weeks for the name tag to be ready.
Summer 2020 Athletic Shirt: Limited Edition
The coolest volunteers in town just got even cooler! With these moisture-wicking athletic volunteer shirts, you can now serve our neighbors outside in style and comfort.
Available in Unisex and Women's* fit. Unisex's Sizes: S, M, L, XL, XXL, XXXL; Women's Sizes: S, M, L, XL (*the women's fit runs a size small)
Ask a Storehouse team member for one of these shirts on your next volunteer shift. A suggested donation of $15 will cover the cost of a shirt.