Volunteer Gear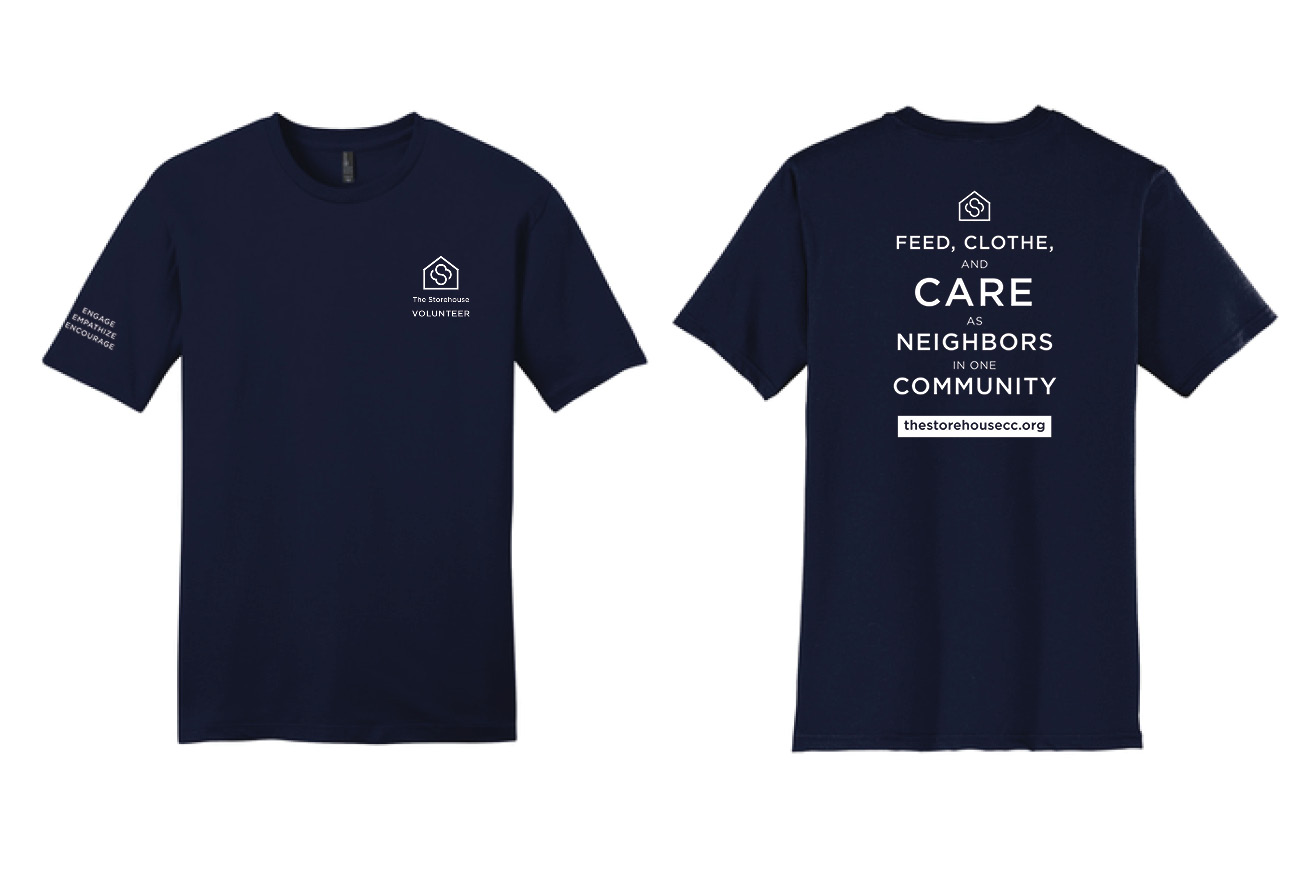 Volunteer T-Shirt
All Storehouse volunteers are eligible to receive a free navy Storehouse volunteer t-shirt at your first volunteer session.
This helps our neighbors to easily identify who to go to for help during their visit.
To receive your free t-shirt, please...
1. Follow us on social media.
Keep up with our mission and get the latest information about our programs and our impact in the community.
Show your phone to our volunteer coordinator at check to confirm that you have followed us on social and we'll get you a shirt!
You can also add The Storehouse on your LinkedIn Profile under volunteer experiences. Click here for a step-by-step visual guide.
2. ...Or Subscribe to our E-mail Newsletter:
If you are not a social media user, we ask that you subscribe to our email list. Simply show the volunteer coordinator any email you have received from The Storehouse in the past 30 days and we will get you a shirt! Subscribe now:


Make a $20 Gift Today!
There is no charge for you to receive your first Volunteer T-Shirt, all we ask is for your to follow us on social media or subscribe to our newsletter.
However, you can help us cover some of the costs for the shirts with a suggested donation of $20!
Volunteer Baseball Hat
We also have Volunteer Baseball Hats available for $15!
Volunteer Name Tags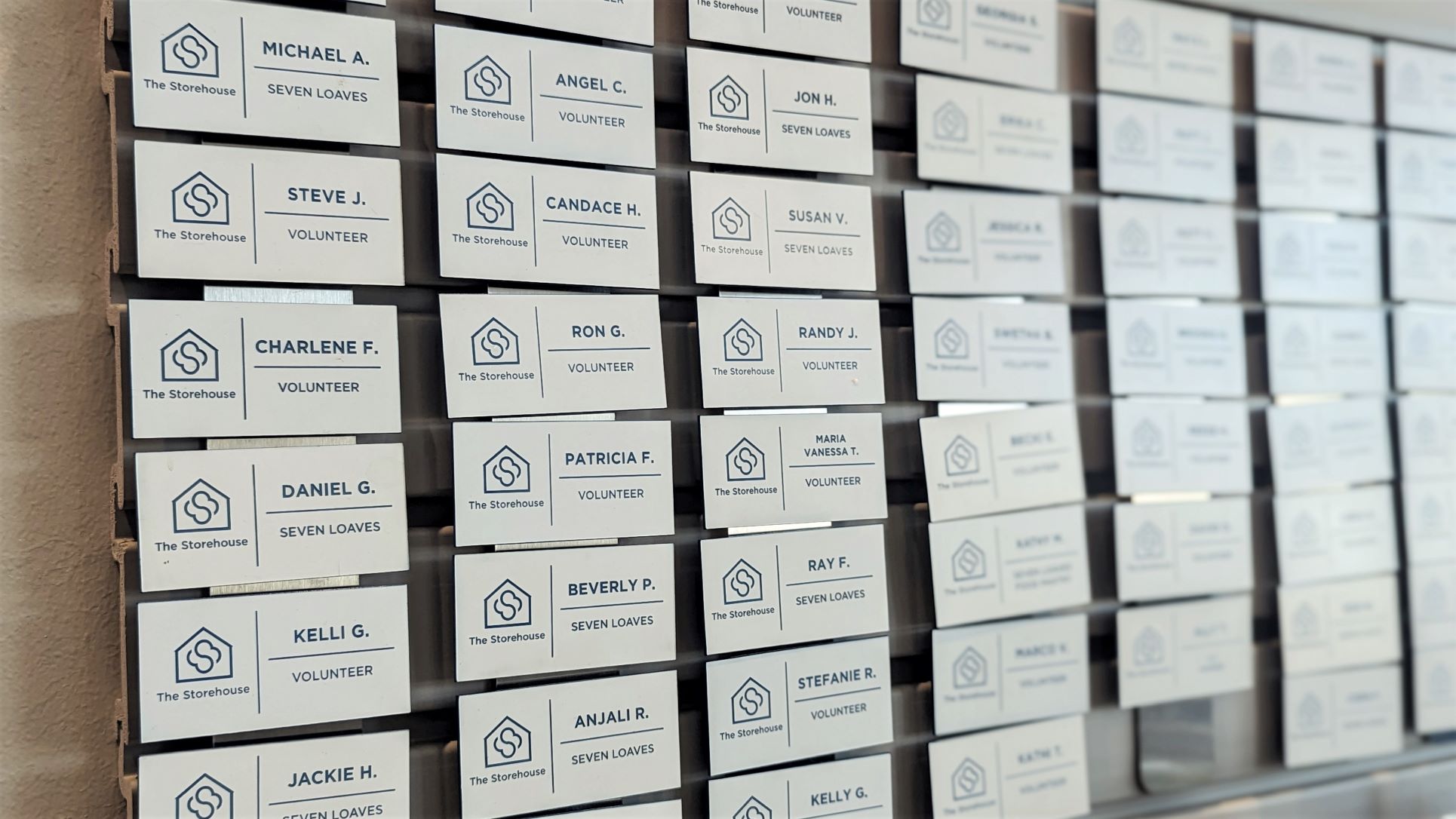 At The Storehouse, we believe in getting to know all our neighbors by name! That includes our volunteers!

Volunteers who have completed 40 hours of service at The Storehouse are eligible for a screen printed magnetic name tag!

If you have completed 40 hours of volunteer work at The Storehouse, let our volunteer check-in team know and we will get your name tag ordered!

*Please allow 2-3 weeks for the name tag to be ready.