COVID 19 Update: March 4, 2021
The Storehouse of Collin County remains committed to protecting the health and safety of our neighbors, volunteers and staff. The Storehouse will continue to follow our current Covid-19 safety protocols including mask wearing for all neighbors, volunteers and staff, along with social distancing, frequent hand sanitizing and wearing gloves. Our protocols will remain in effect for the foreseeable future and we will provide updates when our safety protocols change.
As always, thank you for your commitment to the mission of The Storehouse to feed, clothe and care as neighbors in one community.
---
Thank You for Your
Interest in Volunteering
Last year, hundreds of volunteers clocked 25,054 hours at The Storehouse. Adults, youth, churches, civic groups, and corporations contribute their time to help us serve over a thousand families each month. We could not do this work without our dedicated volunteers! Join us and play your part in transforming our community!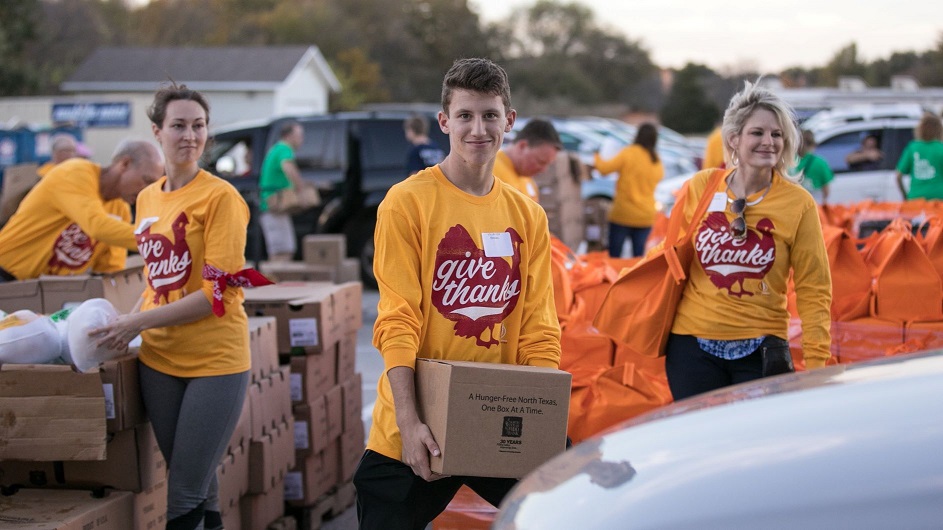 Sign Up to Volunteer

We are so excited to have you join us in serving our neighbors together as one community! Whether it is sorting or distributing food to our neighbors, or organizing our clothing closet, or taking the time to know our neighbors - there is place for you to get involved here at The Storehouse.

Signing up to volunteer is easy as 1-2-3. Let's get started:
Frequently Asked Questions

Be in the know! Before you get started volunteering, here's some important information that will help ensure you make the most of your volunteer experience while at The Storehouse.
Have a question about volunteering? Find answers on our FAQs section now: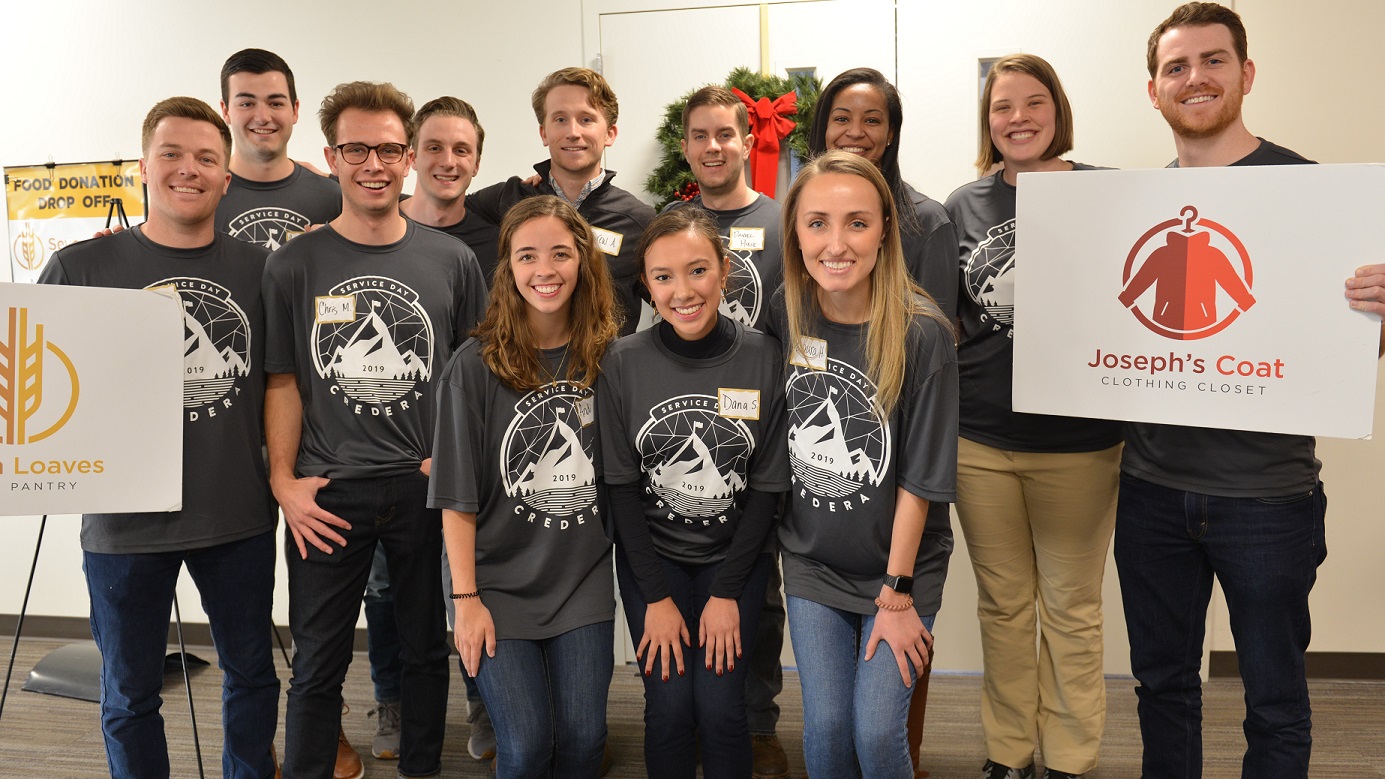 Corporate & Social Volunteer Groups

Interested in leading your corporate or social group for a volunteer experience at The Storehouse? We would love to host you and partner with you to serve our neighbors. Learn more about group volunteer opportunities at The Storehouse.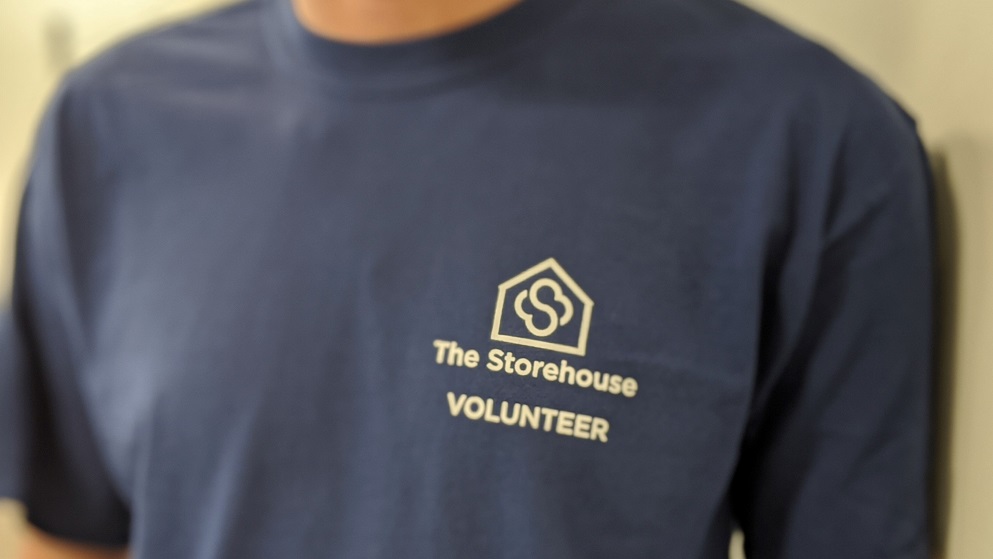 Volunteer Gear

We know how hard our volunteers work to feed, clothe, and care for our neighbors. For this reason, we believe it is important for all our volunteers to serve in comfort and in style. See how you can get our 2020 Storehouse Volunteer T-Shirt or athletic shirt, as well as a name badge if you do not already have one.
Never Miss a Storehouse Moment
Thanks to our dedicated volunteers who serve year-round, every week at The Storehouse is filled with moments of hope and positive change. Together, we aim to transform Collin County through our mission to "feed, clothe, and care as neighbors in one community."

Stay up to date with the latest at The Storehouse by subscribing to our email list or following us on social media: @thestorehousecc
Get the latest news from The Storehouse, subscribe now: