COVID 19 Update: March 4, 2021
The Storehouse of Collin County remains committed to protecting the health and safety of our neighbors, volunteers and staff. The Storehouse will continue to follow our current Covid-19 safety protocols including mask wearing for all neighbors, volunteers and staff, along with social distancing, frequent hand sanitizing and wearing gloves. Our protocols will remain in effect for the foreseeable future and we will provide updates when our safety protocols change.
As always, thank you for your commitment to the mission of The Storehouse to feed, clothe and care as neighbors in one community.
---
We believe that food gives you life, while clothing gives you dignity.
Joseph's Coat distributes gently-used and new clothing for families at no cost. This program provides an opportunity for our clients to receive clothing for job interviews, school, and special events. The clothing items are donated by families within the community and distributed alongside the food we provide through our Seven Loaves Food Pantry.
"I NEED CLOTHES"
Due to COVID-19 healthy and safety precautions, Joseph's Coat is only open to neighbors by appointment only.
To schedule an appointment to shop for clothing for you and/or your family, please contact Christi Ferrell, our Director of Joseph's Coat.

Schedule an Appointment Now
Neighbors (Clients)
Requirements:
• Joseph's Coat serves neighbors who reside in a Collin County zip code
• Must present photo ID and complete intake form during visit
• Neighbors may visit once every two months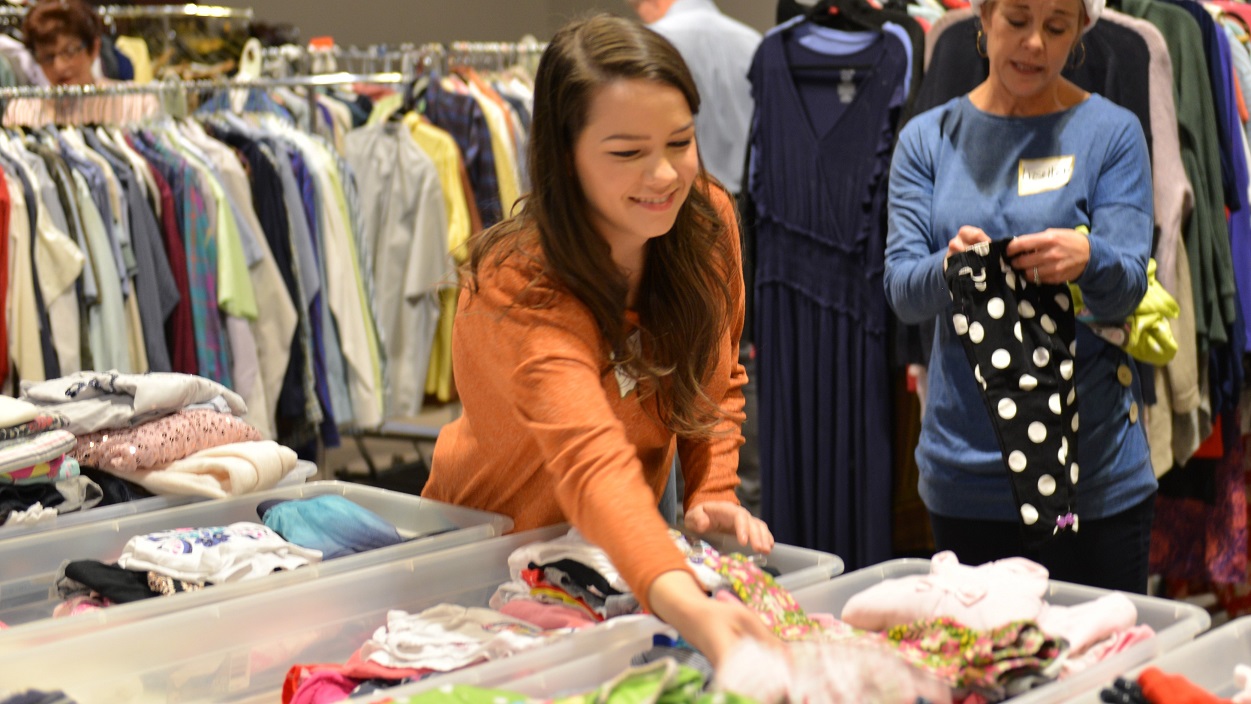 Donations
• Please donate your items in the outside bin in the North Parking Lot off of Mira Vista
• We accept new and gently used clothing year round
• We do not accept home goods, furniture, toys, books, games, electronics, medication, medical equipments, soiled or damaged goods
For more information please check out our in kind donations page.