We know that sometimes, we have more bills than we have money to pay them. For some families, this can mean not having enough money for basic needs like food or clothing. When the bills pile up, so does stress.
We want to help. ↓
Food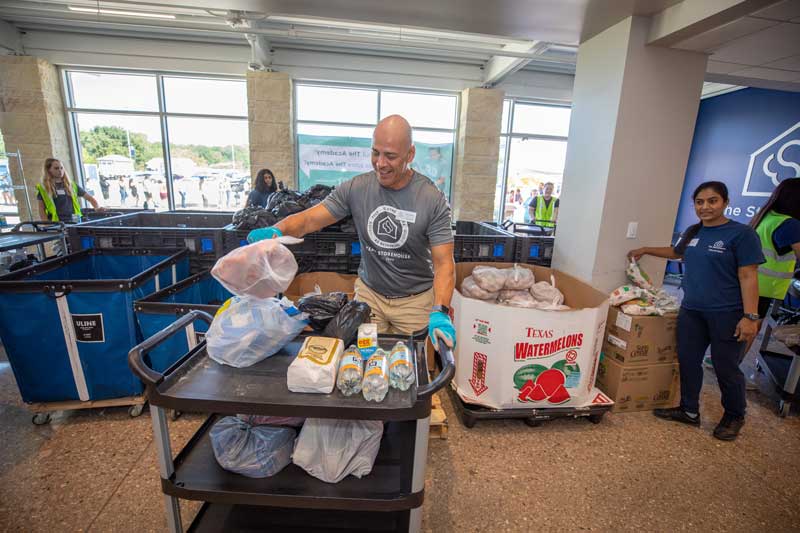 Need food? We feed.
Our pantry is open every week:
Thursdays: 3:30 p.m. - Daily Service Capacity*
Saturdays: 8:30 a.m. - Daily Service Capacity*
You and your family are welcome to visit once a week.
* If daily service capacity is not reached, the pantry will remain open until 6:00pm on Thursday, and 11:00am on Saturday.
Clothing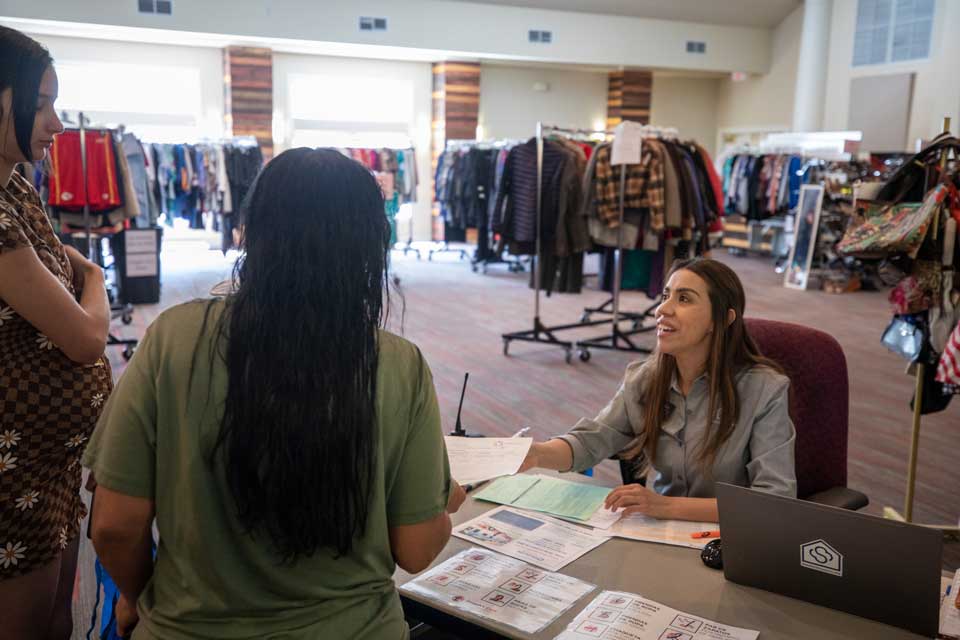 Need clothing? We clothe.
Our clothing closet is open by appointment only. You and your family are welcome to shop once every two months. Schedule an appointment to shop for clothes.
Joseph's Coat Clothing Closet →
Care & Resources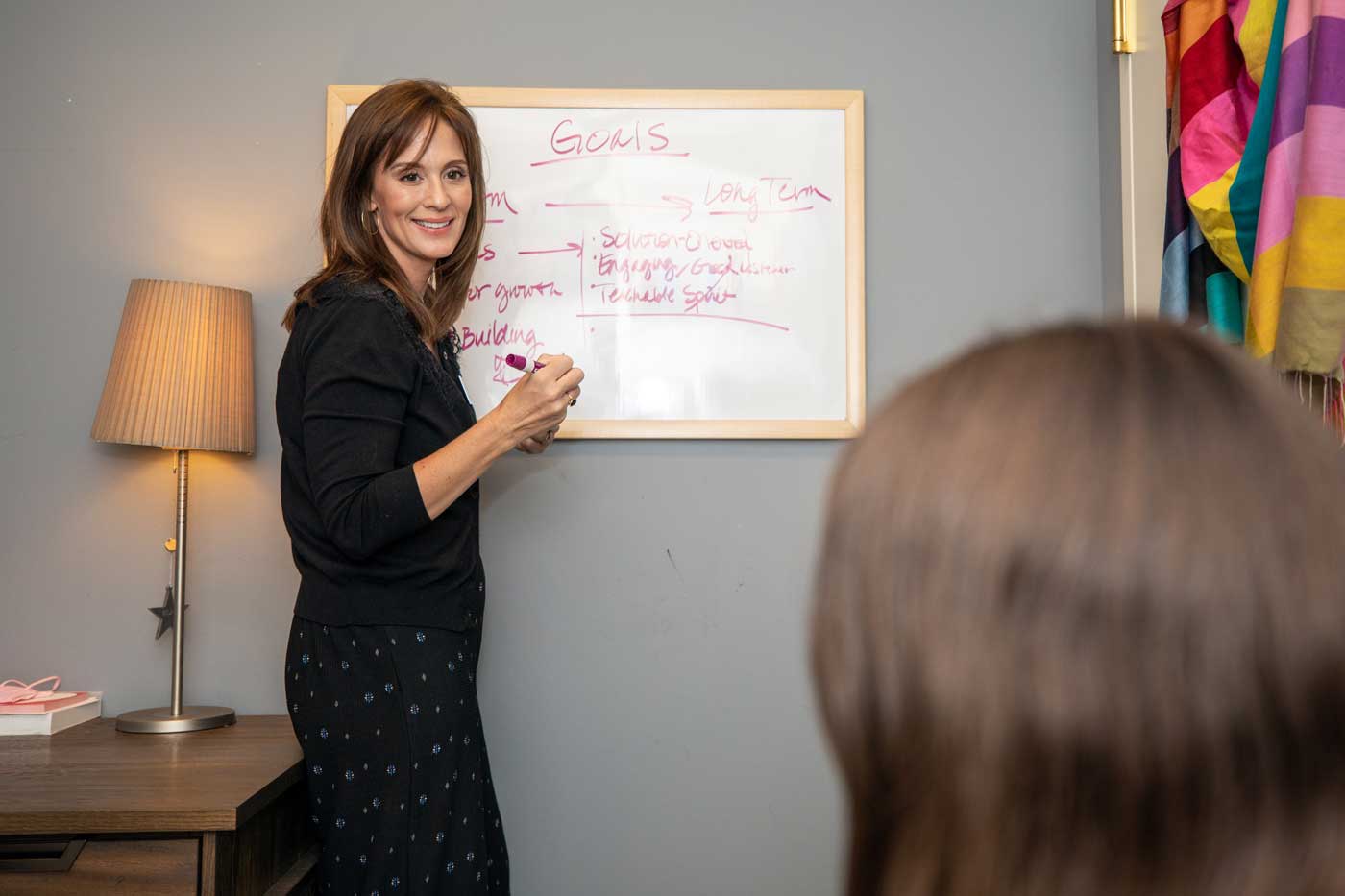 Need more? We care. Let's talk.
We want to get to know you and the specific needs you have beyond food and clothing. Fill out our form below and our team will be in touch.
Project Hope Relational Program →
Education & Training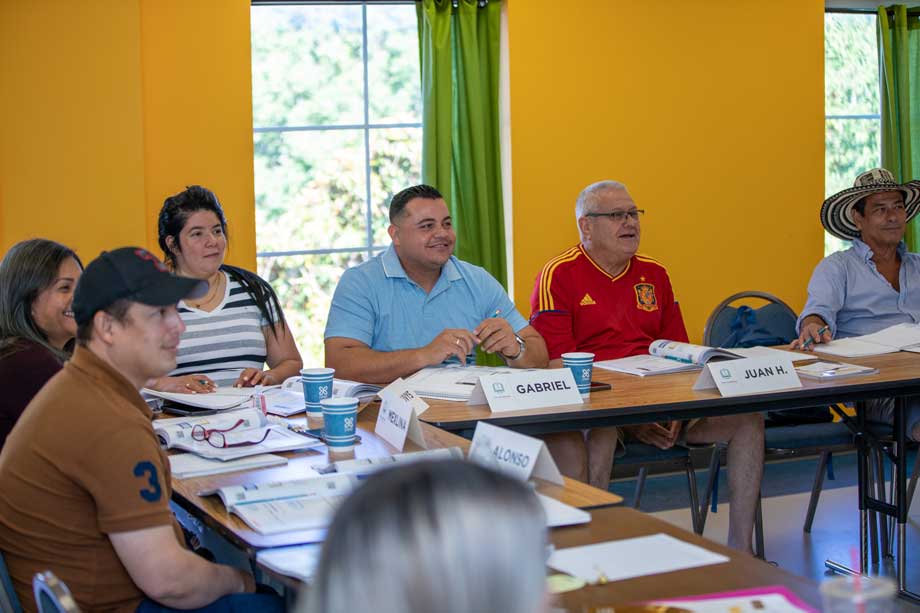 Want to learn? We might have a class for you!
We offer languages skills, job skills, and life skills training for individuals looking to continue their education. Learn more about The Academy and find a class today.
The Huertas - David, Amitay, and Sorangel - have called Plano home since 2016. David is a sophomore at Shepton High School. His family left the economic and political hardships they faced in Venezuela to start a new life in Texas. Before David's father could secure employment, David's family depended on The Storehouse for support from our Seven Loaves Food Pantry and Joseph's Coat Closet.

Now David volunteers each week as a Spanish translator and runner at our pantry. David's journey from neighbor in need, to a self-sufficient member of our community, and finally to a volunteer serving others represents the mission of The Storehouse fulfilled.
Check out the videos below to see how one young man "gives back" to his community.
The Huertas describe their hope for a new home and the challenges they faced on their journey.
The Huertas establish their home in Plano thanks to help from their friends and neighbors.
David and his family use their newfound stability and gifts to help others facing similar hardships.
A recap of the Huertas' story and how together we can continue to help others in hardship.
More Stories from Our Neighbors
Trellis and Carissa describe their unique journeys to seeking healing, stability, and growth with the support and guidance from our Project Hope team.
After tragedy struck, Arnold had to rebuild his life while caring for his family. Seven Loaves and Joseph's Coat provided basic needs to help Arnold get back on his feet.
Bob and Shirley had been planning ahead for years. But the rising costs of living caught up with them and was threatening the life they had established together.