Our New Volunteer Gear Shop is Here!
Order Your Gear Online!
You asked for it, you got it! You can now order a variety of Storehouse apparel and accessories online. We have t-shirts, sweatshirts, performance long-sleeve shirts, polos, baseball hats... and even a water bottle!
Find the perfect Storehouse volunteer gear for your volunteer role!
Start shopping now:
Volunteer Gear Ordering FAQs
Important information before you place your order:
How do I receive my items after placing my order?
Please allow 1-2 weeks for the items to be ready. Due to limited storage space, The Storehouse does not keep large quantities of these items on site. We will notify you via email when your order is ready to be picked up from The Storehouse.
Why is there a 6.9% processing fee for my order?
The 6.9% processing fee covers the credit card fee as well as the costs for our vendor which provides us with the online store platform as well as the storage space for our volunteer gear.
Can I exchange my gear if I ordered the wrong size?
Please contact Ben Skye at [email protected] regarding a need to exchange sizes. We will be happy to reorder process an exchange for the same item to ensure you have the size that you need.
Can I have the items shipped to my address?
We are only offering on-site pick up for all our volunteer gear and will not be able to ship items at this time.
Volunteer Name Tags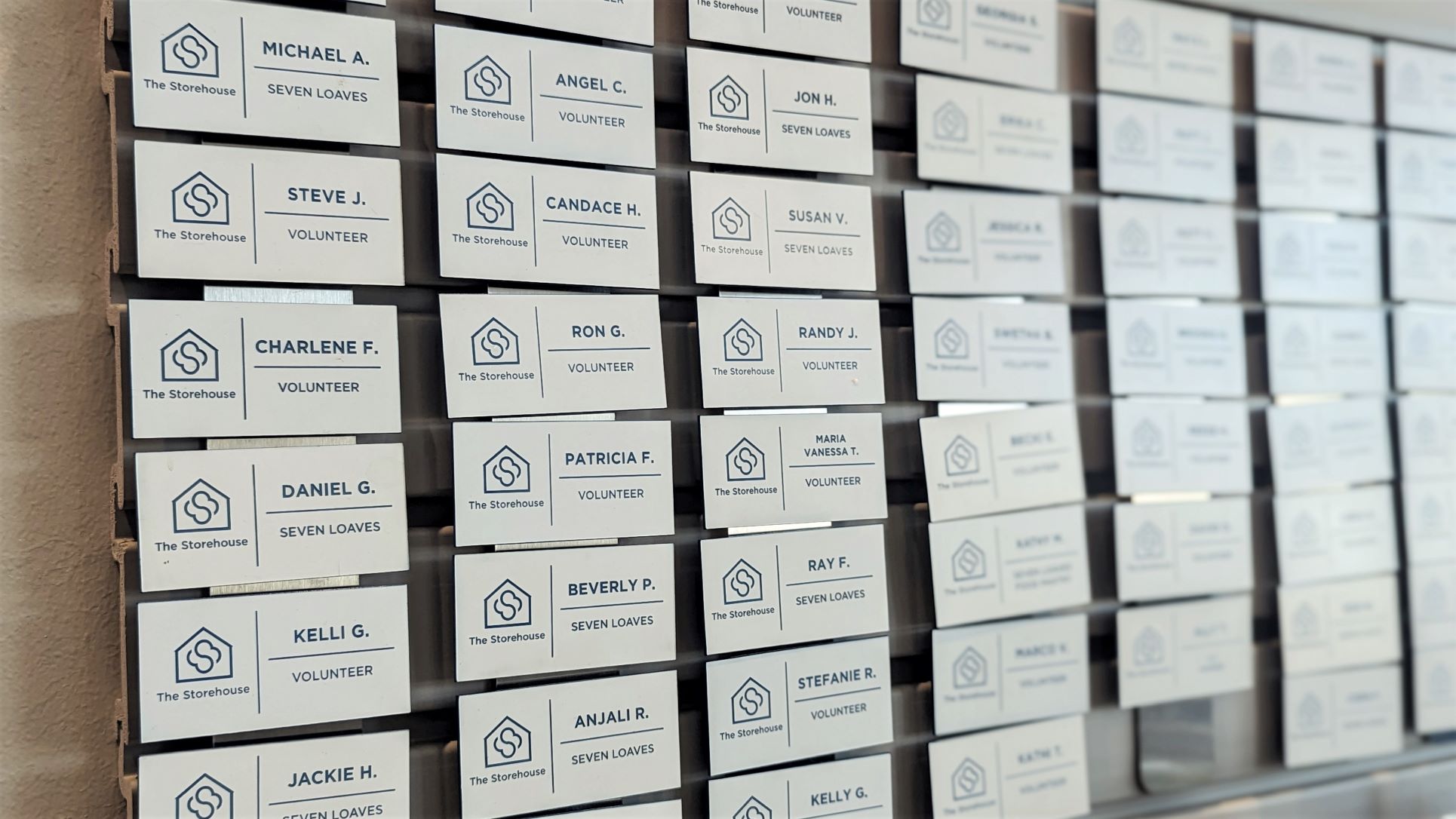 At The Storehouse, we believe in getting to know all our neighbors by name! That includes our volunteers!

Volunteers who have completed 40 hours of service at The Storehouse are eligible for a screen printed magnetic name tag!

If you have completed 40 hours of volunteer work at The Storehouse, let our volunteer check-in team know and we will get your name tag ordered!

*Please allow 2-3 weeks for the name tag to be ready.