Thanksgiving Distribution 2019
Friday, November 22, 2019
4:00-6:00 p.m.
1401 Mira Vista Blvd., Plano TX 75093
The Storehouse of Collin County will be distributing turkeys and meal ingredients through our Seven Loaves Food Pantry again this Thanksgiving.
My Family Needs a Thanksgiving Meal...

Neighbors who visit our food pantry between now and November 14, 2019 will receive a voucher for a turkey and a meal box.

How Can I Get a Turkey?
I Would Like to Serve Our Neighbors...

Donors and volunteers can help serve our neighbors by participating in our annual turkey distribution or by making a $20 donation to sponsor a meal box.

I Want to Help!
Event Sponsors
Our dear friends at Sports Value Consulting have generously sponsored 1,600 turkeys for this year's distribution. Thank you Sports Value Consulting! In addition, Whataburger will also be providing insulated bags for our distribution this year. Mycon will be providing lighting for the evening.
Turkey Sponsor:

Bag Sponsor:

Event Lighting: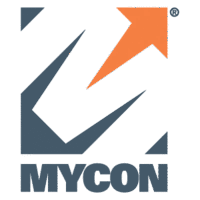 How Does It All Work?
Check out the brief infographic below to see how our Seven Loaves Food Pantry will provide 1,600 thanksgiving meals to our neighbors this year:
Due to construction and a lack of storage space this year, we will not be receiving and storing food donations. Instead, we are partnering with North Texas Food Bank to provide each family with a box of holiday ingredients.



Thank you North Texas Food Bank for helping support this effort!
The cost of the turkeys are covered thanks to our generous friends from Sports Value Consulting.

You can help by sponsoring the cost of a Thanksgiving box - $20 will provide the fixings for a Thanksgiving meal!

Click here to Donate $20 and Sponsor a Box Now.
All the turkeys and food will be delived to our location on the day of distribution. This helps us solve our problem with a lack of storage and work space!
As usual, we will have many volunteers helping with welcoming our neighbors to our campus, managing traffic flow, and loading the turkey and boxes into the neighbors' vehicles. It will be a team effort!
This is a wonderful opportunity to show our neighbors how much we care during this holiday season. KCBI 90.9 FM team members and St. Andrew volunteers will be setting up a prayer station near the end of the turkey drive-thru line to meet with families who would like to receive a prayer for the holidays.
Reminder: No Food Donations
Unlike previous years, we will not be receiving any thanksgiving food items donations. Due to construction, we currently do not have space to store the additional food donations. We encourage you to bring donation items to other local agencies this year.